The City of Brotherly Love Softball League
The City of Brotherly Love Softball League is a gay slow pitch softball league serving the Philadelphia metropolitan area. CBLSL serves two purposes: to promote, develop and operate a competitive, community based softball league for the gay, lesbian, bi-sexual and transgender community in metropolitan Philadelphia: and to support community nonprofit groups that support the gay community in Philadelphia. All of the organizations officers are volunteers.
Want to play? Sign up today!
The season starts early spring 2016 and ends in July. Check back in January for information about registration.


2016 Liberty Bell Classic
Mark your calendars! The 2016 Liberty Classic will be held from May 28-29, 2016.
The City of Brotherly Love Softball League appreciates you stopping by and hopes you'll join us in Philly next year for a weekend of non-stop excitement. The Liberty Bell Classic Tournament is open to B, C, D, & Women's Division teams. We have arranged special weekend rates at The DoubleTree Hotel Center City, Marriot, and Courtyard where you'll be just steps from the heart of The Gayborhood and the nightlife that Philadelphia has to offer. Early registration discount available now (until May 1st!). On behalf of The City of Brotherly Love (& Sisterly Affection) Softball League and Liberty Bell Classic Tournament Staff...Thank you for choosing Philadelphia while planning your softball & vacation destinations.

Click Here for more information about the 2016 Liberty Bell Classic
Connect with us:
Mark your Calendar!
2015 Jingle Ball Bar Crawl is Saturday, December 5th
Deadline is November 20th!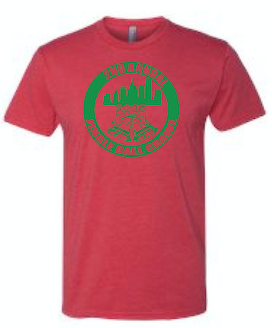 General Membership Meeting
When: Sunday, November 8th, 2015
Where: William Way Community Center
Time: 12:30 - 1:30
Hope to see everyone there!